Description

Technical features

Tritan, BPA free
PP, BPA free steam trays and lids
All detachable parts are dishwasher safe
Power of the steaming unit: 230V / 500W
Power of the blending unit: 230V / 3 speeds
Product dimensions : L38 x l22 x H28 cm
No need for a multitude of appliances!
Thanks to its extra-large capacity, the Nutribaby+ XL can sterilise bottles, steam, blend, defrost and re-heat.
Thanks to an independent steaming unit, you can cook multiple ingredients perfectly while preserving vitamins and nutrients. The 3 blending speeds will allow you to adjust textures for soups, purées or smoothies.
Intuitive control panel: 1 button = 1 function
Removable blade for easy and safe washing
The steam unit can be used alone and separated from the blender unit too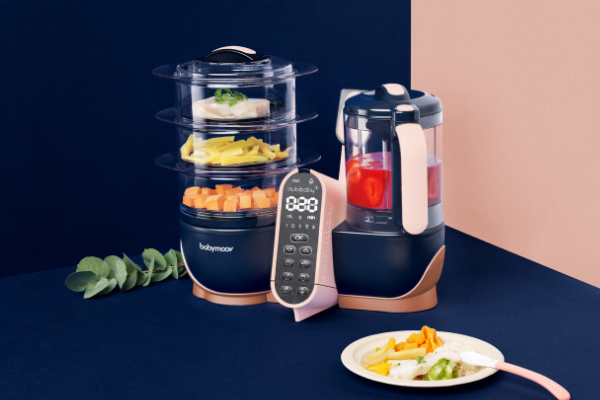 Not just for baby – use the Nutribaby+XL from pregnancy to weaning and beyond
Pre-Birth – Steam-cook nutritious meals for consumption during pregnancy.
Post Birth – Warm up and sterilise baby bottles safely and easily thanks to the large capacity steam unit! Simply remove the steam base plate and create a tall sterilising space to put baby bottles into.
Baby's First Flavours – From 4 months onwards, you can begin to introduce new flavours and textures. Gently steam veg for baby-led weaning or blend into purees.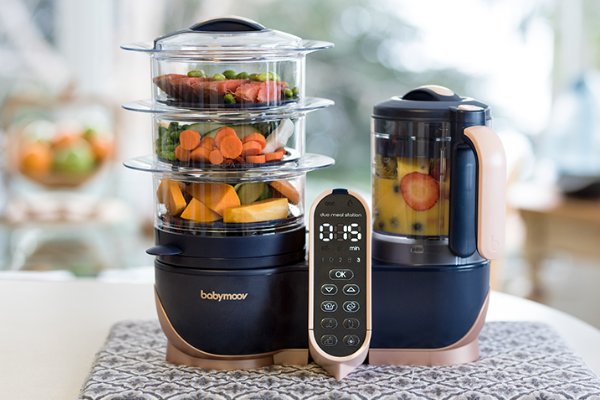 The ultimate multi-functional food prep machine!
The award-winning Nutribaby+ XL is the only baby food prep solution on the market offering 5-in-1 cooking functions including a large capacity steamer and blender which double up to sterilise baby bottles, reheat and defrost prepared meals and more. Nutribaby+ XL also features the cooking vessel in the base of the steamer where you can cook:
Pulses & oats
Pasta & grains
It's great for babies or families with allergies too. Thanks to the Nutribaby+ XL, healthy meals can be prepped easily right from scratch giving parents the ability to know exactly what is going into their food in place of ready-made food jars and meals. Nutribaby+ XL supports the combination of spoon-led and baby-led weaning with the steamer and blender functions.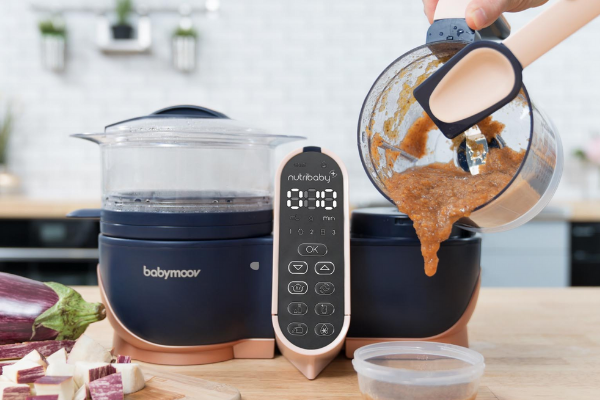 It was a good price and i use for all the family . I highly recommend it. my baby loves. Impeccable quality and service
Broke handle on jug
Could you let me know if I can buy a spare jug as I broke the handle on mine