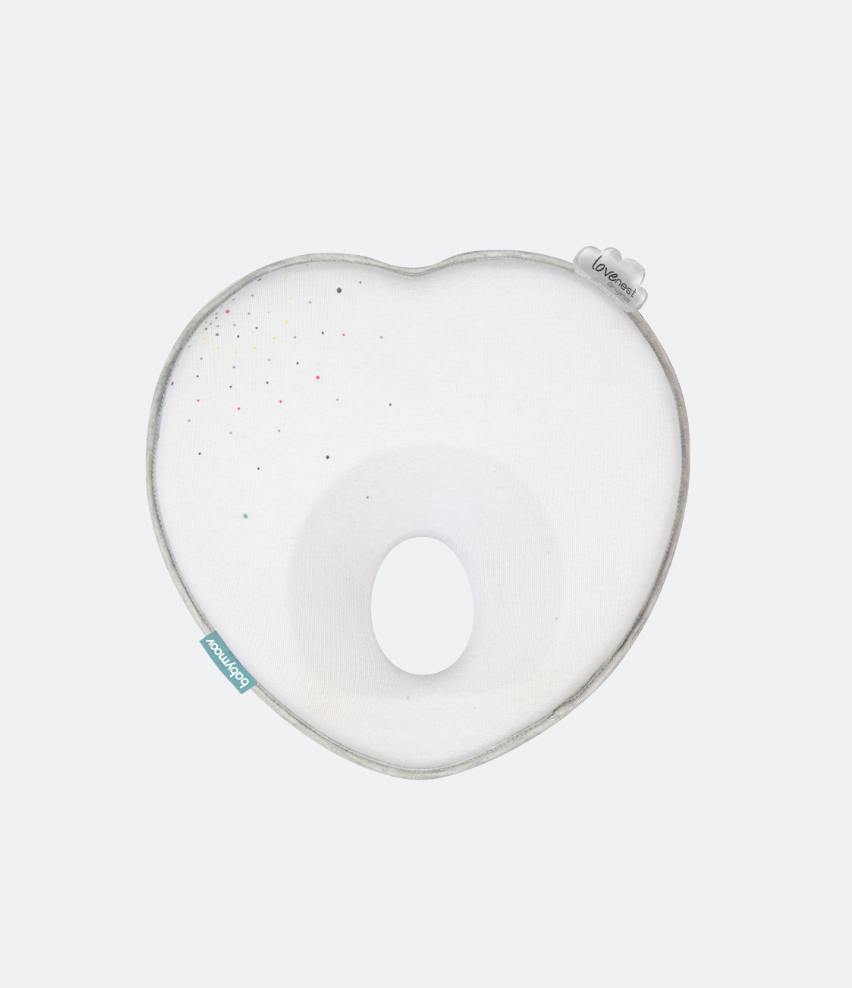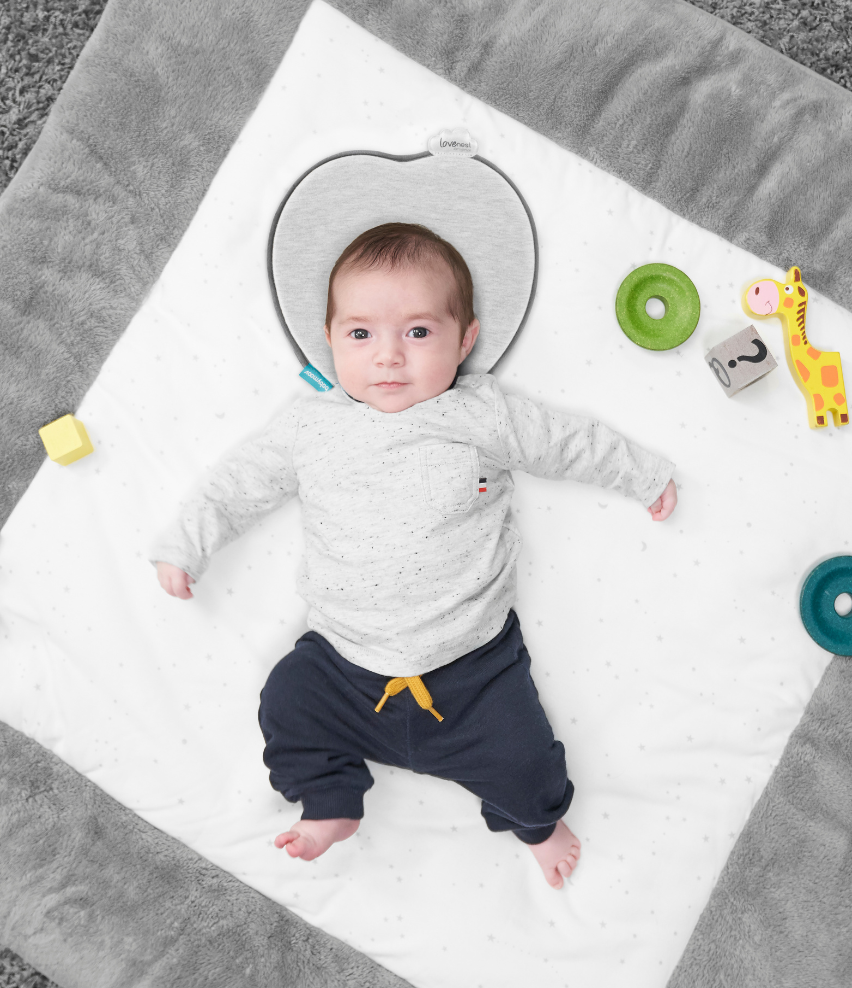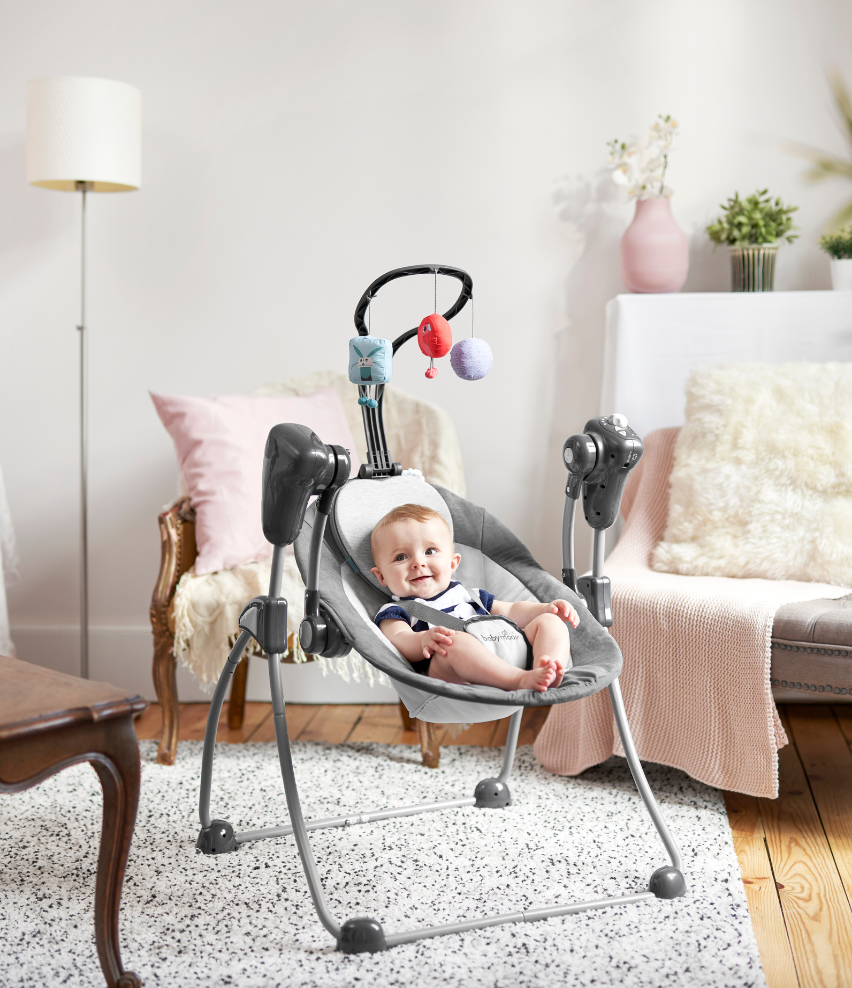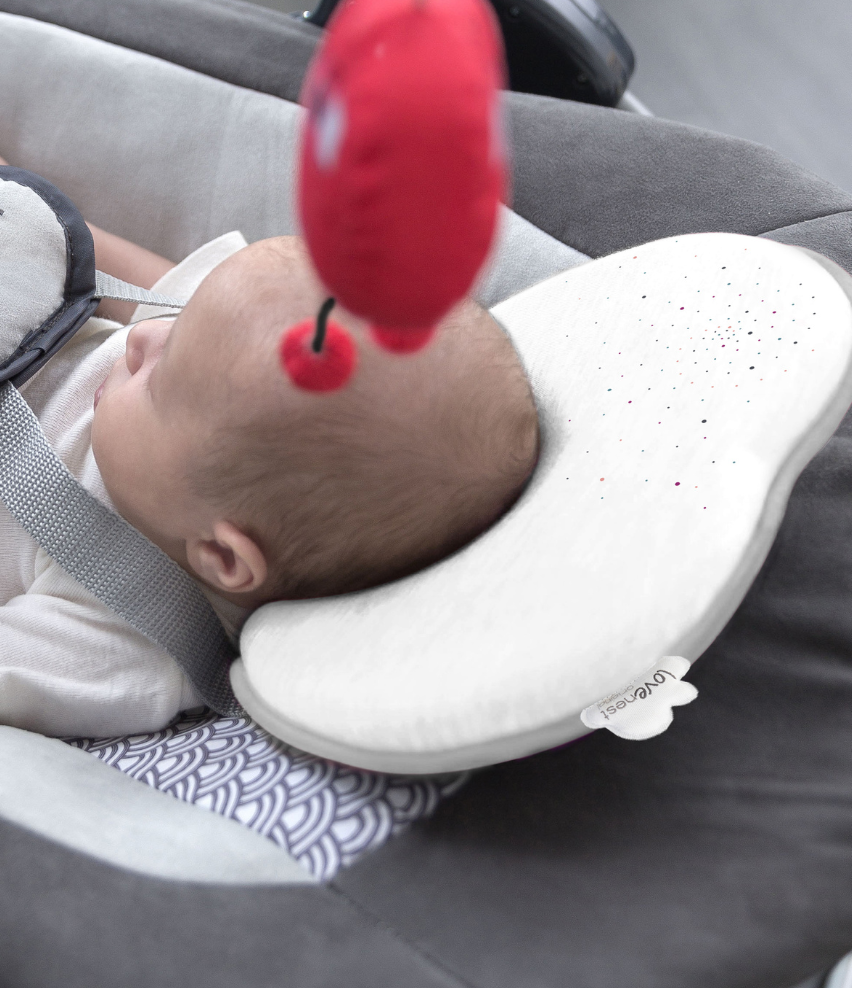 Sold outSave
Lovenest Anti-flat Head Baby Pillow 0-4 months Babymoov
Ref: A050229
---
Newborn Plagiocephaly support pillow to promote a well-rounded head
Soft and comfortable pillow for baby
Supportive, contoured shape effectively helps to prevent flat head syndrome (plagiocephaly)
Filling is a soft, breathable foam to ensure good ventilation throughout baby's sleep
Available in 3 colours: Grey, pink and white
Effectively helps to prevent flat head syndrome
Designed and Patented by French Paediatrician Dr Maidenberg
Can be used anywhere: cots, bouncers, strollers and car seats
Provides ventilation and air flow around baby's head
Reassures baby, thanks to comforting cocoon shape Can be used from birth and up to 4 months or until baby can roll over unaided
Please do not leave baby unsupervised while using this product
Delivery time 2-3 working days ♡ Free shipping when you spend £40. Returns possible within 14 days of purchase
Description
Developed and patented by
French Paediatrician Dr Maidenberg:
The Lovenest anti-flat head pillow is designed with a special incline to fit the shape of baby's skull. This reduces pressure on the back of baby's head, helping to prevent flat head syndrome (plagiocephaly).
The Lovenest's ergonomic design supports baby's head, promoting the development of a healthy, round head shape. The cocoon effect created by the Lovenest's soft curves reassures baby, without restricting their freedom of movement
What is Plagiocephaly?
Babies sometimes develop a flattened head when they're a few months old, usually as a result of them spending a lot of time lying on their back.
This is known as flat head syndrome:
Plagiocephaly – the head is flattened on one side, causing it to look asymmetrical; the ears may be misaligned and the head looks like a parallelogram when seen from above, and sometimes the forehead and face may bulge a little on the flat side


Paediatrician Dr Maidenberg said "In 1994, recommendations that babies should sleep on their backs led to a reduction in cot deaths. In the weeks that followed the widespread take-up of this new sleeping position, I saw increasing numbers of babies in my consultation room presenting cranial asymmetry: positional plagiocephaly. I was sure it was possible to find a simple and effective means of preventing this, so I worked with children's fashion designer, Gina Diwan. From this collaboration the Lovenest range was created with Babymoov."
The Lovenest anti-flat head pillow evenly distributes weight and pressure across baby's head, supporting the healthy development of baby's skull shape.
Top: 95% Cotton and 5% Elastane
Bottom: 50% Cotton and 50% Polyester
100% Polyurethane foam filling
From birth - 4 months or when your baby can roll over unaided.
This product is rated 3.0 of 5.0 stars.
It has received 2 reviews.
Where is your customer service?
Ordered pillow, bathing cup and baby grooming kit 10 days ago. No grooming kit sent to us and weirdly a potty instead. No one answering the phone number, no reply yet to a support form filled out. Baby is due any minute. Can someone help us? Send the grooming kit out? Or refund us? Extremely disappointing service. If anyone reads this from Babymoov, can you contact me please?
Love nest pillow
Execrllent product, my daughter loves it. It helps her sleep in bed pram and cot.