Description

Technical features

ABS, Polypropylene & silicone
Automatic shut-off: 0 risk of overheating
100% guaranteed BPA-free, phthalate-free, and PVC-free
Compatible with Twist™ products"

Co-created with MIT-trained enginee !
Kozii™ patented SAFEheat™ technology circulates a continuous flow of low temperature water around the pouch or bottle within the warming chamber in order to heat contents evenly, time effectively and to the optimal temperature every time!
This unique technology and process was designed for the sole purpose of being able to preserve precious concentrated nutrients and antibodies that are only found in breast milk. Optimal temperature Thawed correctly to a safe temperature for baby and never heated beyond the temperature that would begin to kill precious nutrients. Also prevents 'hotspots' or any potential release of chemicals from plastic when heated to a high temperature.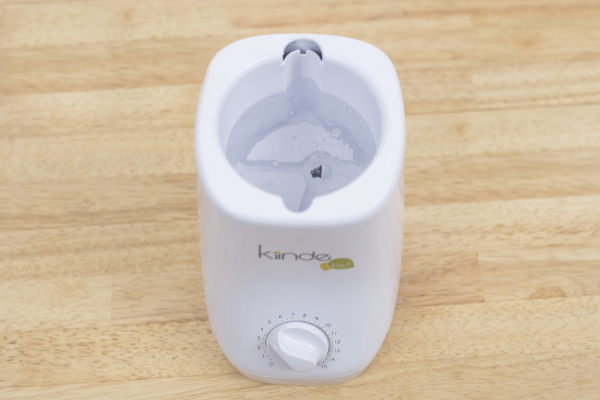 How to use Kozii™
Simply insert your TWIST™ breast milk pouch, Foodi™ pouch, feeding bottle or food container into the Kozii™ water chamber.

Set the timer for recommended time - depending on what you are heating up. (See guide provided with product)

When the time is up, heating will automatically stop and warm water will drain back into the internal reservoir cutting off the heat source to the pouch or bottle, instantly.

Your milk or baby food is ready.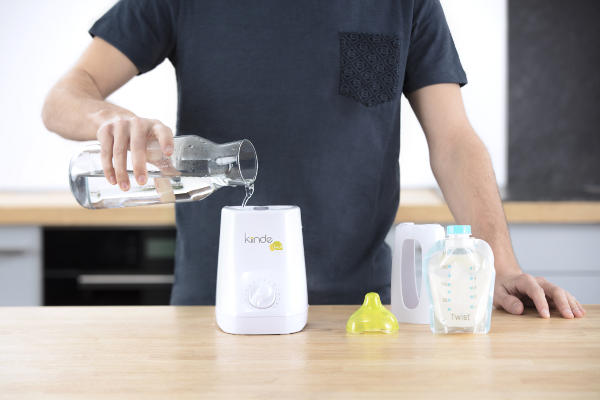 Features/Benefits
Thaw and warm breast milk, formula milk and liquid meals within storage pouches or feeding bottles (glass, metal, or plastic): Universal with a long life span (also compatible with TWIST™ and Foodi™ pouches) Warm milk or baby food for babies and toddlers.
Patented SAFEheat™ technology: Internal water reservoir creates a continuous flow of water around the pouch or bottle to ensure the contents are heated evenly and gently.
Internal water reservoir: Kozii does not need to be filled with every single use. Recommended 1-10 uses or 1-2 days. When heating is complete, heating will stop instantly due to draining of the heat source from the pouch or bottle and back to the lower reservoir.
Automatic shut-off timer: No risk of overheating. Heating stops quickly when milk has reached optimal, safe temperature for baby to ensure all breast milk nutrients are preserved.
GUARANTEED 100% BPA-free, phthalate-free, and PVC-free