Description

Technical features

Composition: silicone, guaranteed free from BPA and phthalates

Care: dishwasher-proof or can be hand-washed

Dimensions: 21 x 15 cm (collar 10 cm)
Eat EASY with the NEW EATS' ISY mealtime range
To support fine motor skills at every stage from 6 months Accepting new foods, tastes and textures is an important phase in your child's development from the age of 6 months. As parents introducing your baby to a diversity of flavours and teaching them how to feed safely and independently is something we all want to encourage at the weaning stage. And because each stage is important, using the best mealtime accessories adapted to their age and capability makes these new discoveries that much easier and enjoyable for them.

Co-created specifically with child-care professionals As experts in weaning and feeding for baby for 25 years, Babymoov has worked with childcare professionals (occupational therapist, paediatricians and nutritionists) to develop the EAT'S ISY range: age-adapted mealtime accessories ergonomicallly designed to meet your baby's needs. 100% silicone and age specific, EAT'S ISY will help your child through all the stages of weaning and becoming independent."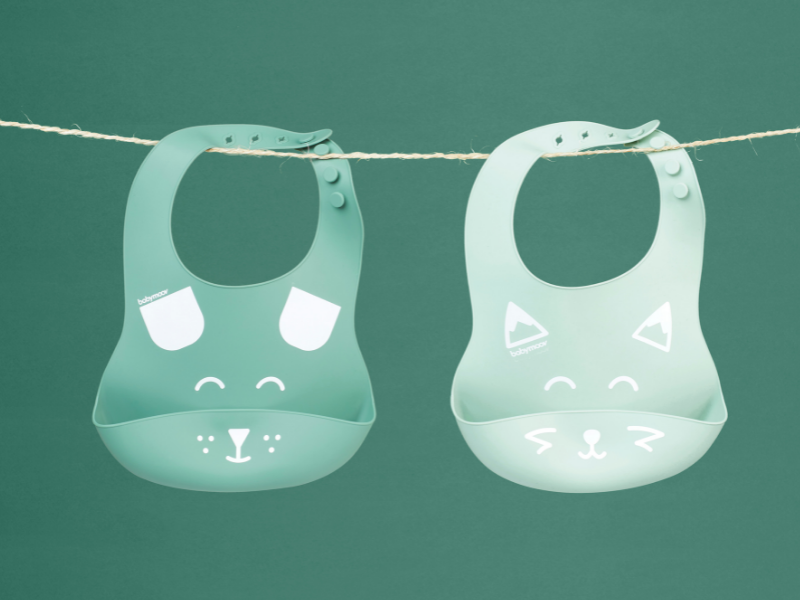 Soft Silicone pocket bibs to reduce food waste!
**As your baby starts to feed themselves independently and explore new foods, food mess is inevitable! With the Babymoov Bib' ISY pocket bibs, baby can explore foods while protecting clothes from stains and reduce food waste thanks to the pocket style to catch any dropped food.
With an adjustable notched fastening around the neck, these bibs are comfortable and soft for baby to wear during mealtimes, Made from silicone, they are long-lasting and adjustable as your child grows.