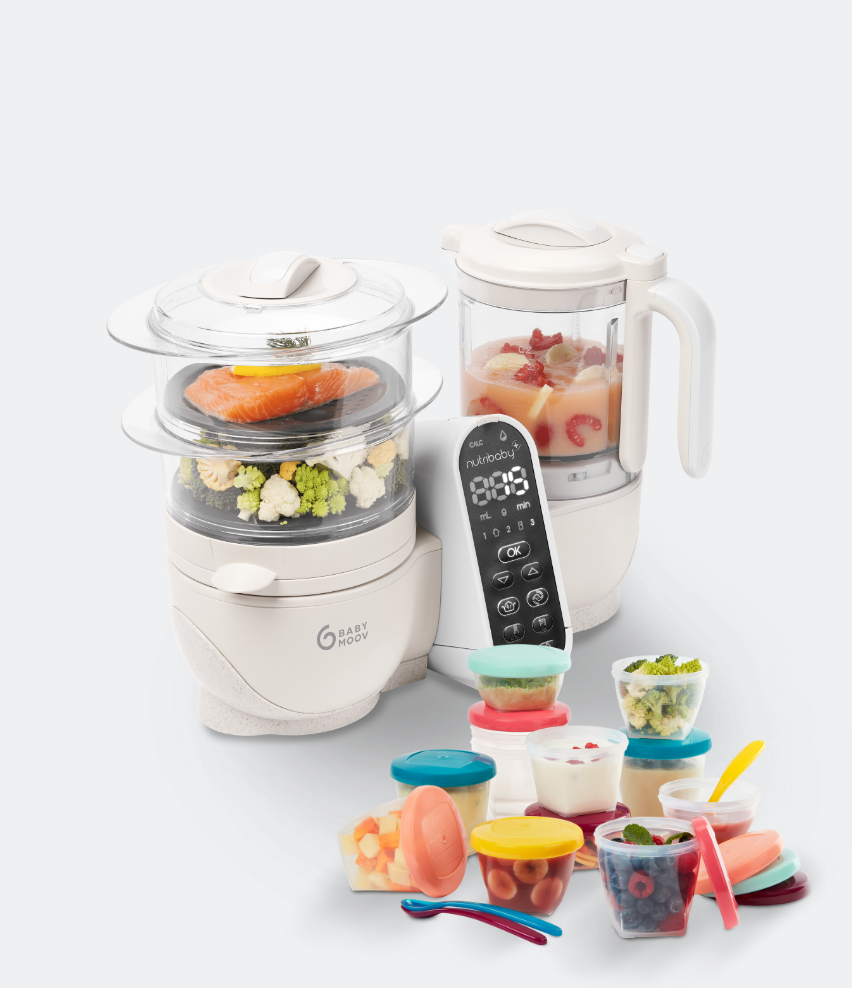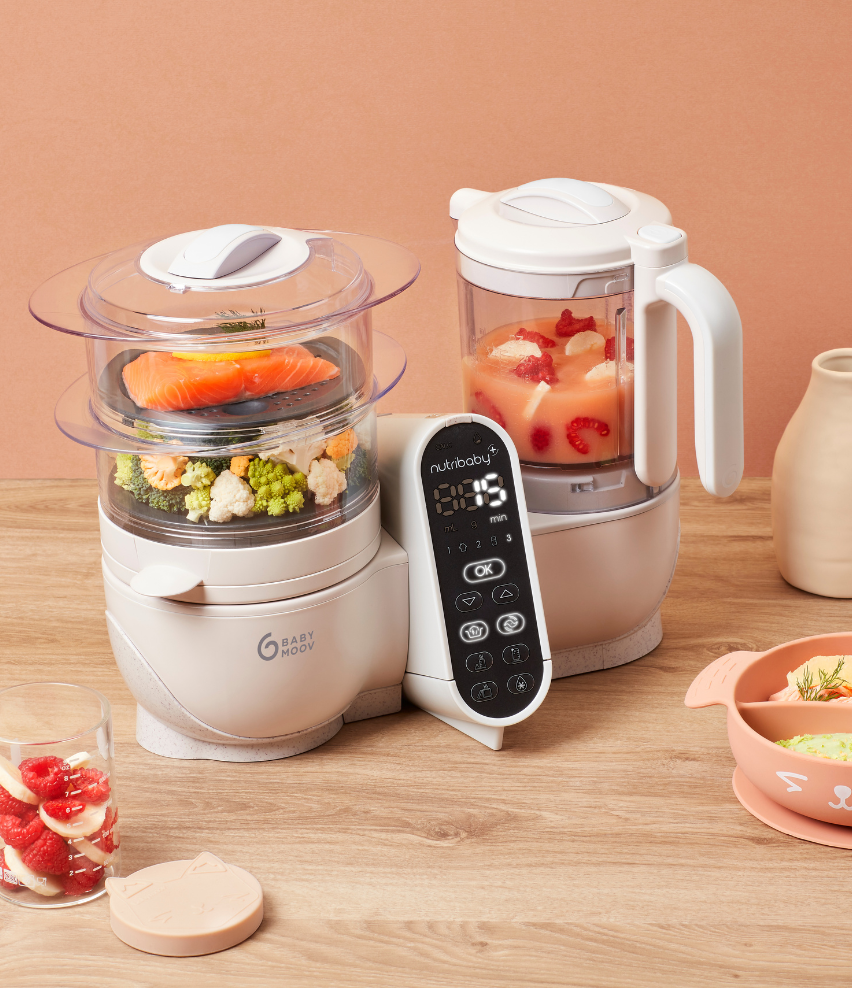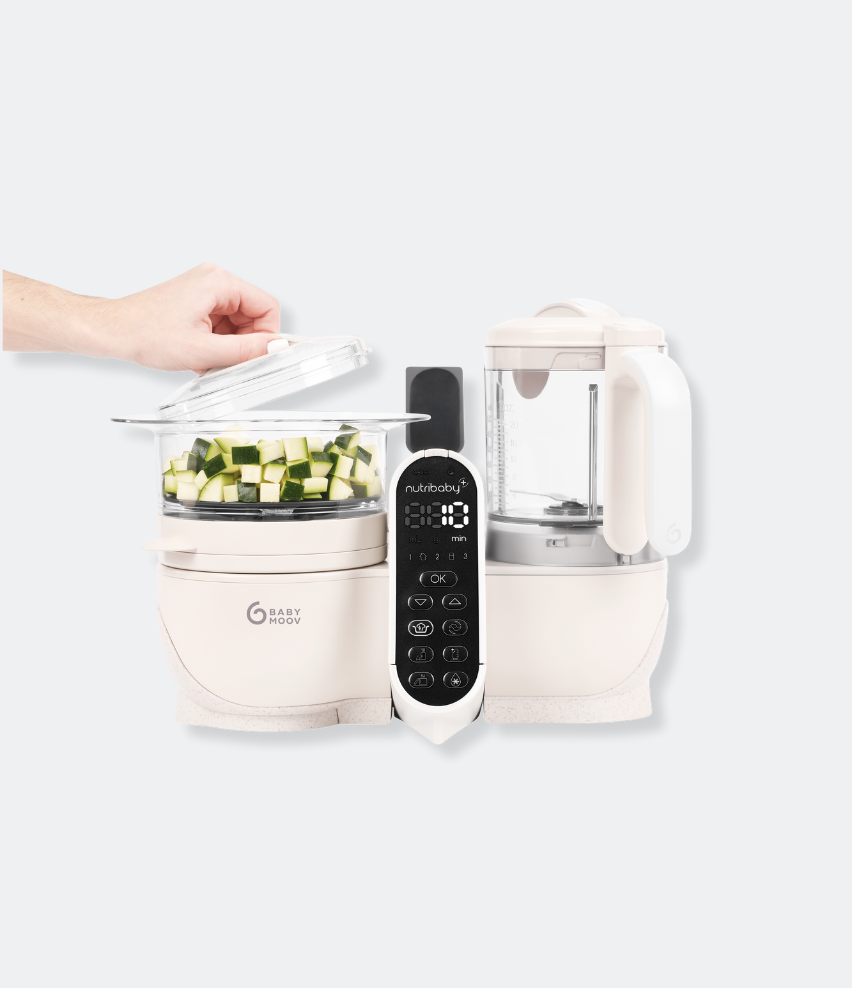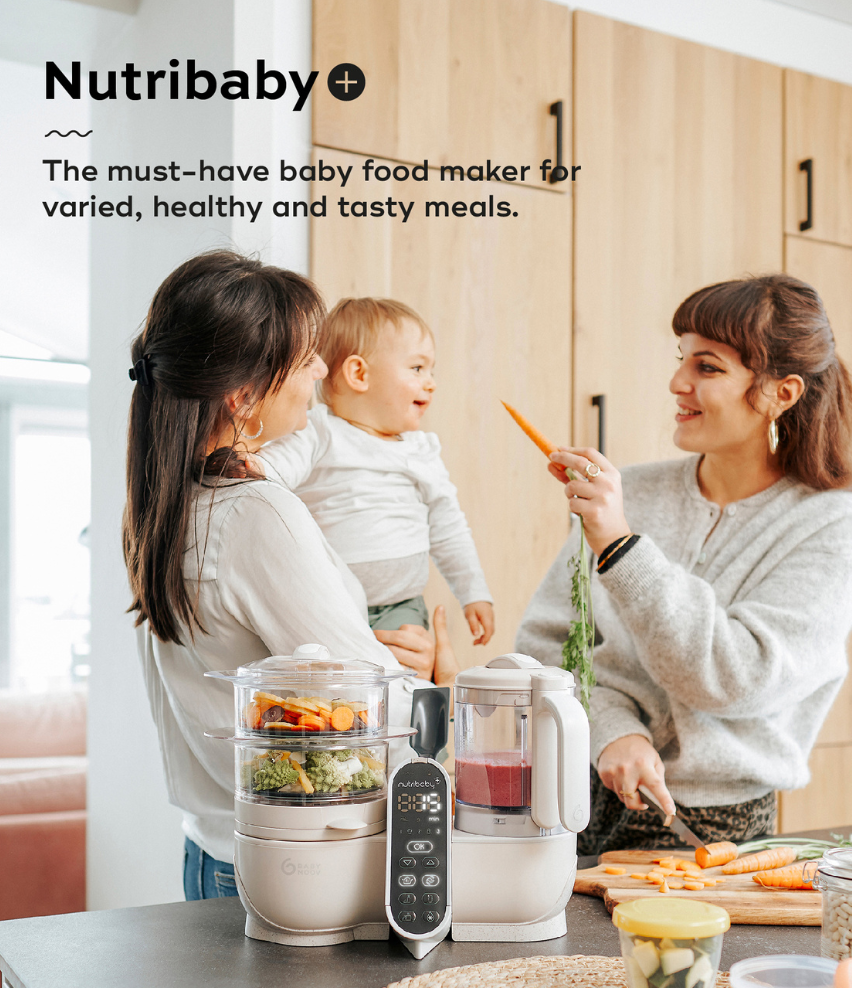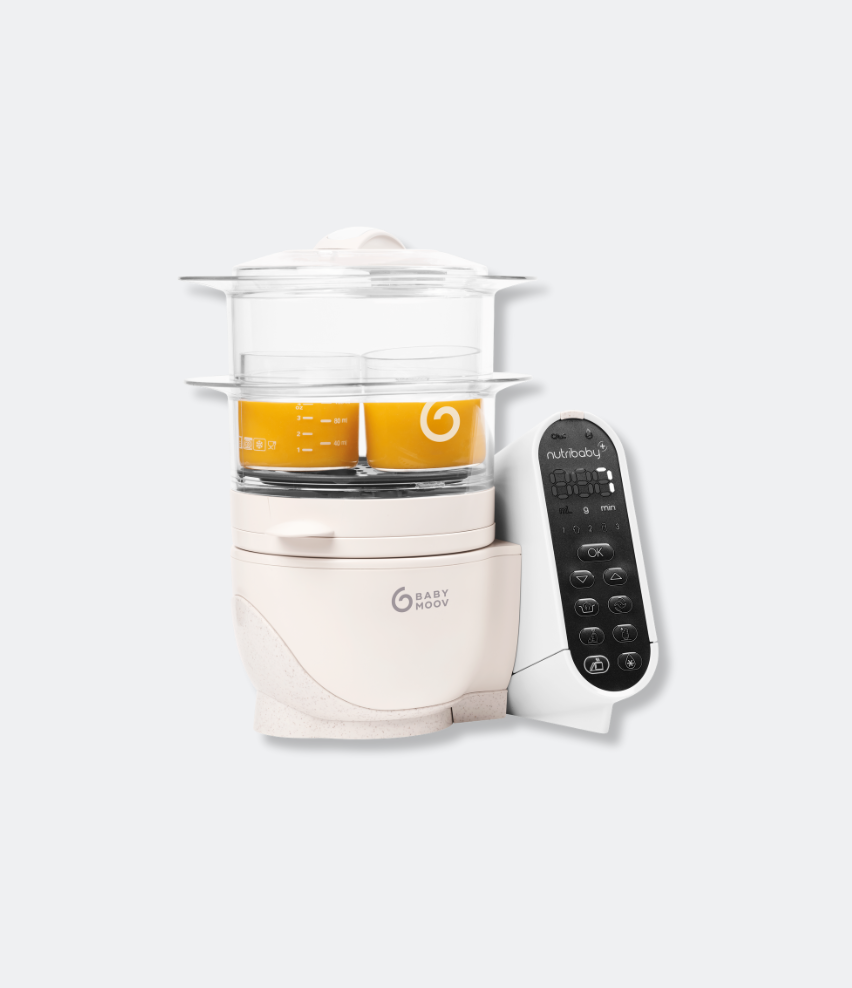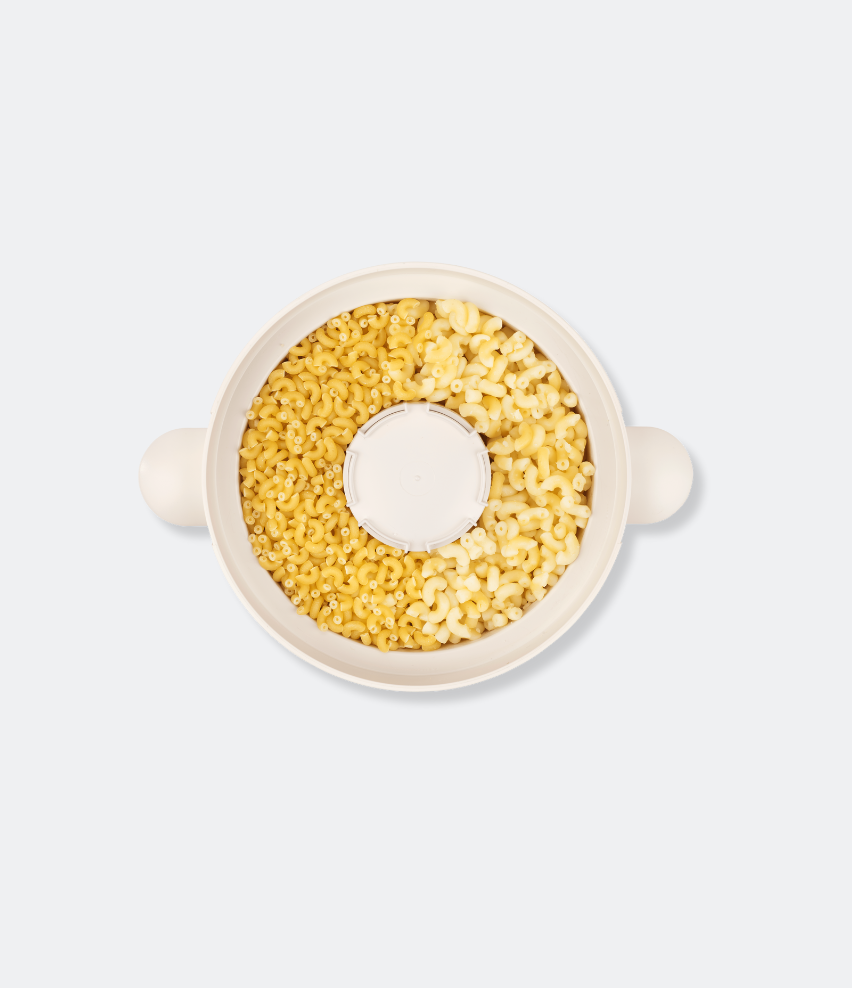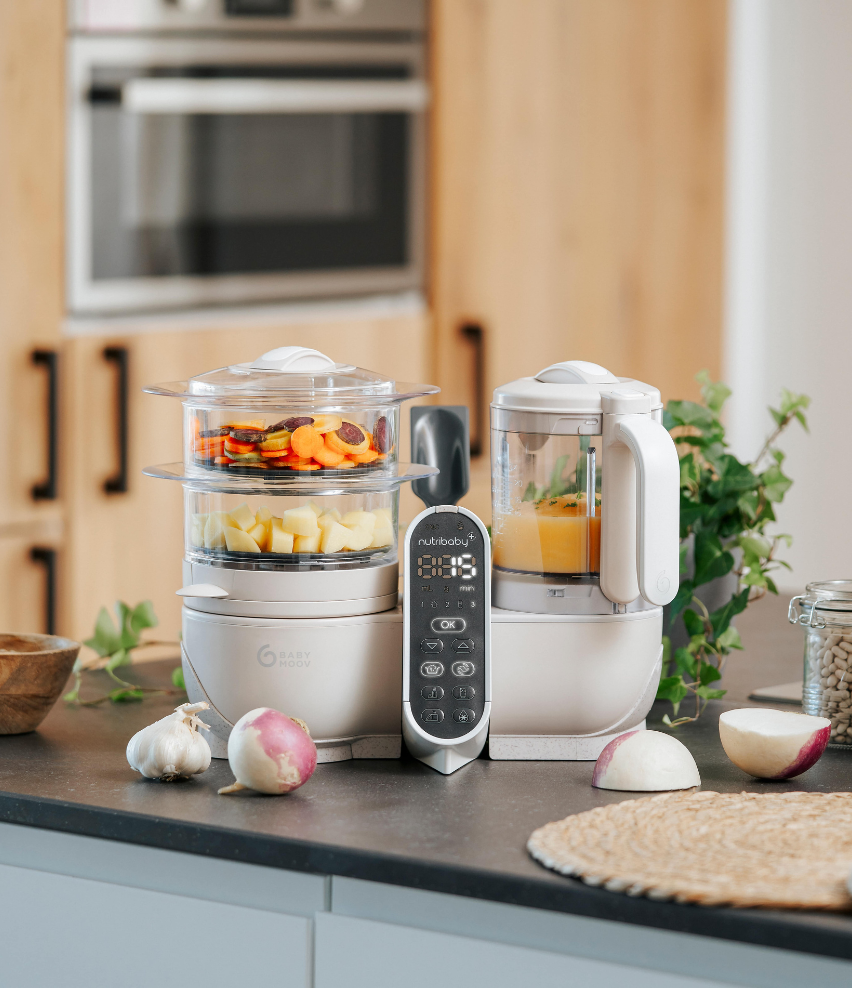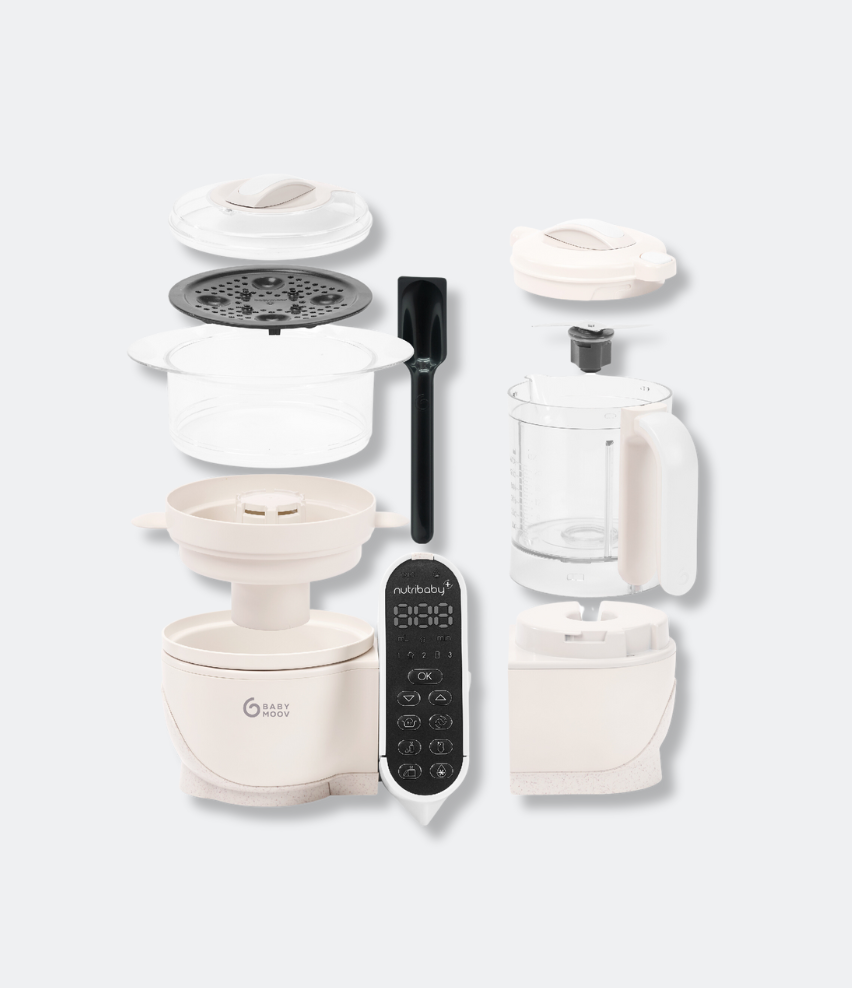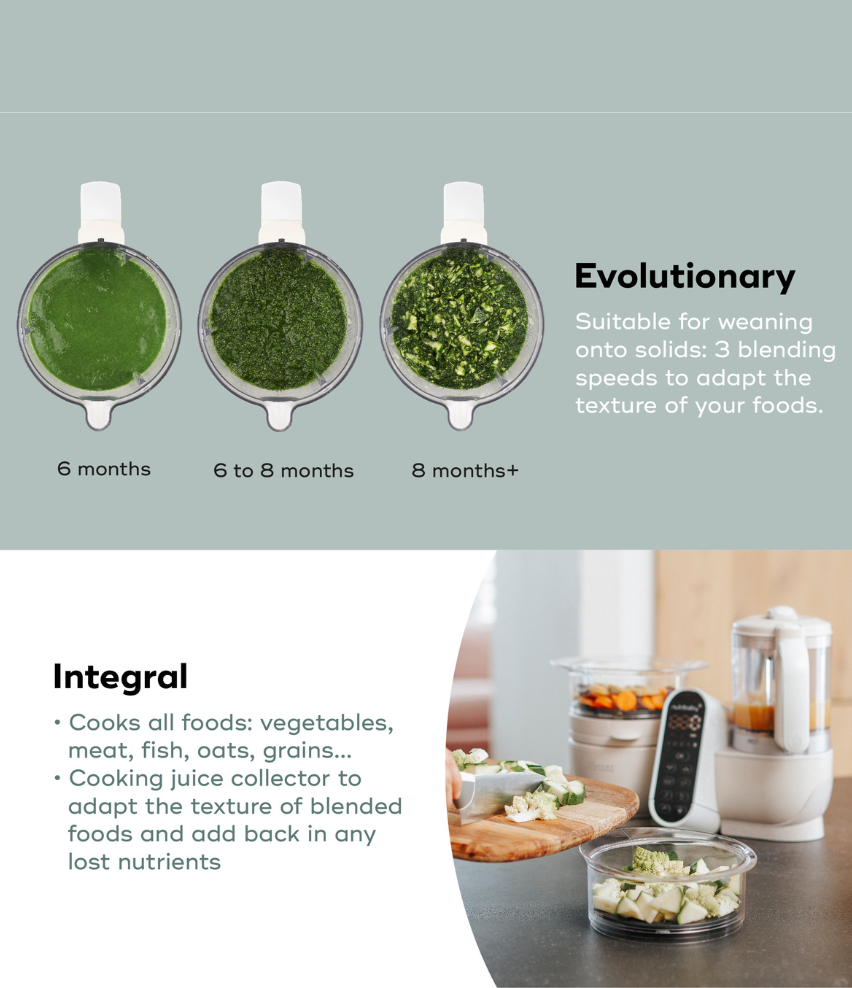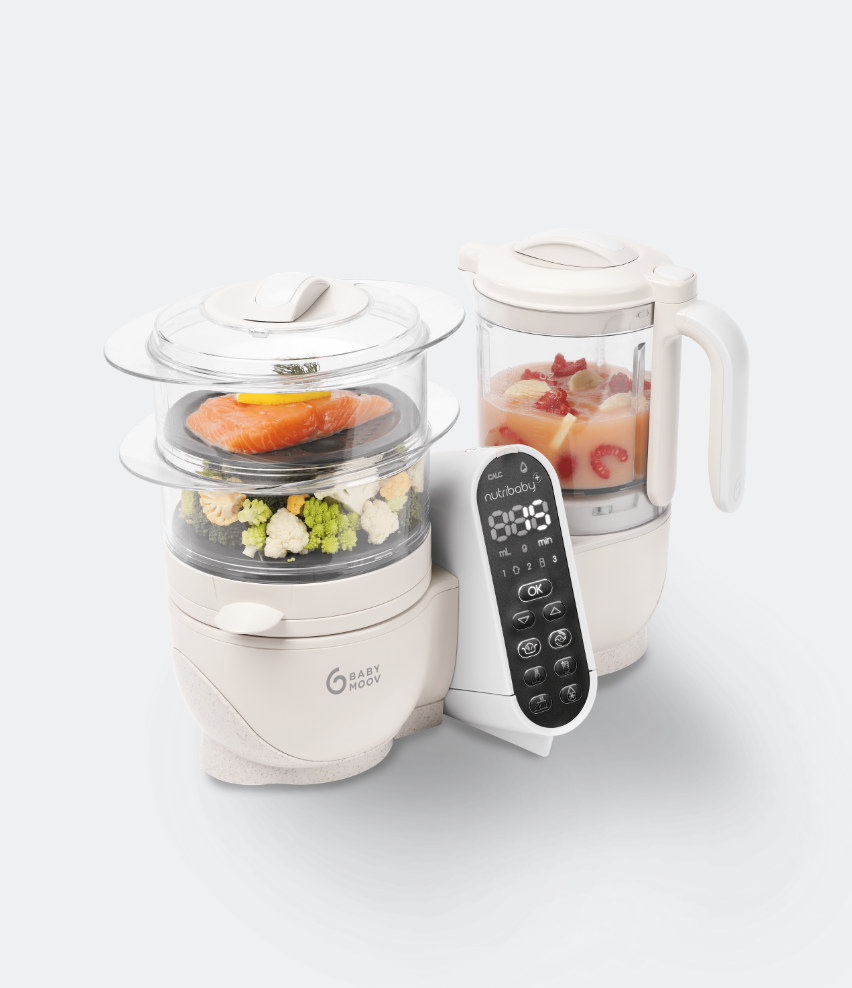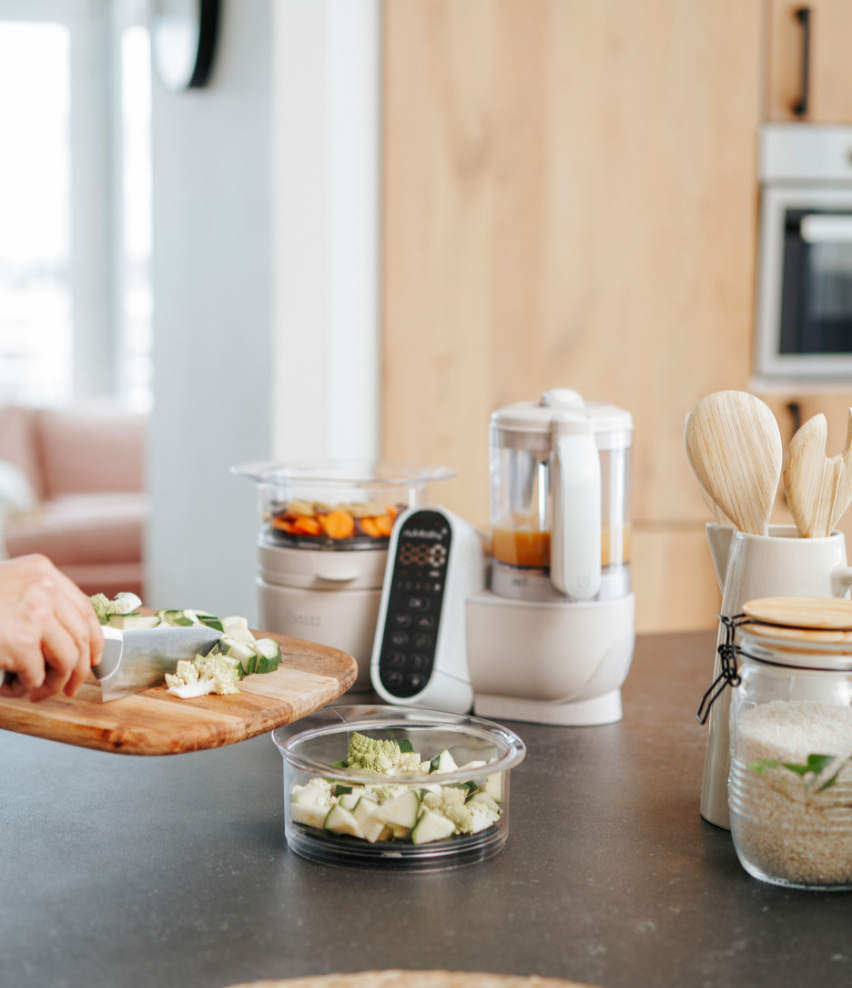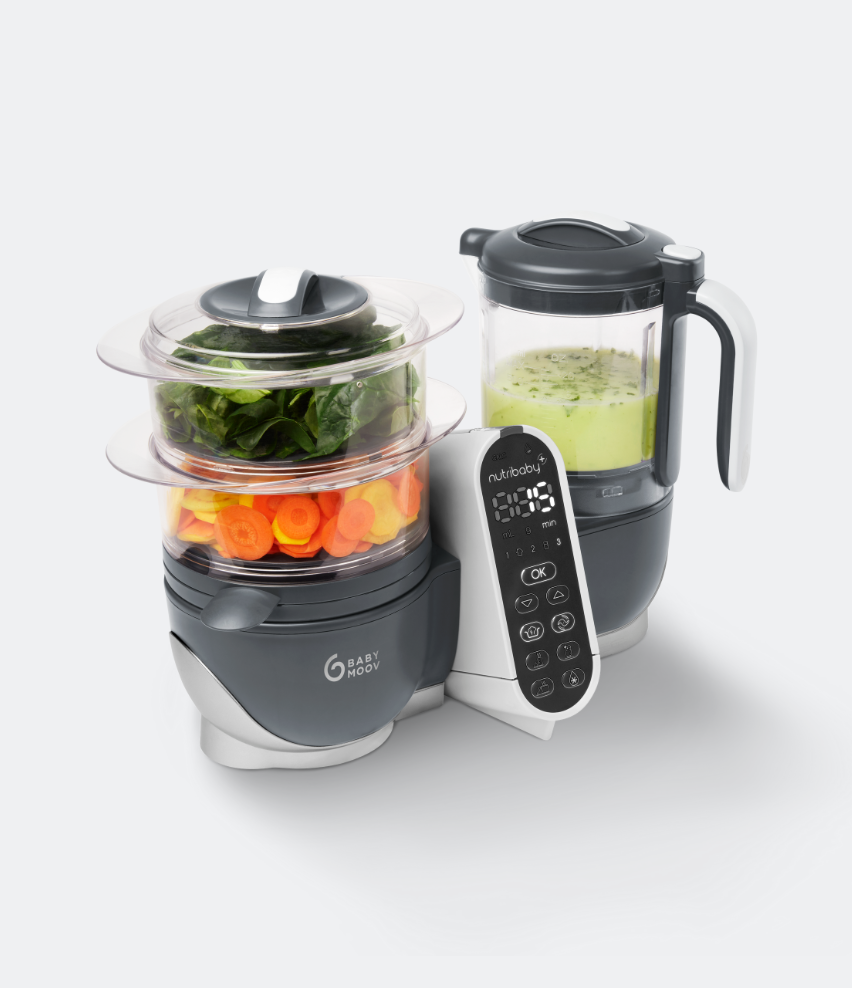 Sold outSave
Nutribaby(+) 6in1 Baby Food Maker
Ref: A001135_UK
---
The award-winning 6in1 steamer/blender
6 functionalities in one streamlined stylish unit: Steam, blend, sterilise, defrost and reheat both food jars and milk
User friendly solution to quick preparation of healthy meals for baby
ergonomic central control panel thanks to pre-programmed functions: 1 button = 1 function activation
2.2 L capacity including 2 steam baskets (1500ml) and one large blender (700ml)
Cooking Juice Collector: Any lost nutrients from steaming juices can be added back in to purees
3 blending speeds: Adjust blended food textures - chunky, textured and smooth
Easy cleaning - dishwasher safe
Delivery time 2-4 working days ♡ FREE delivery when you spend over £40. Returns possible within 14 days of purchase
Lifetime Warranty included (terms and conditions

here

)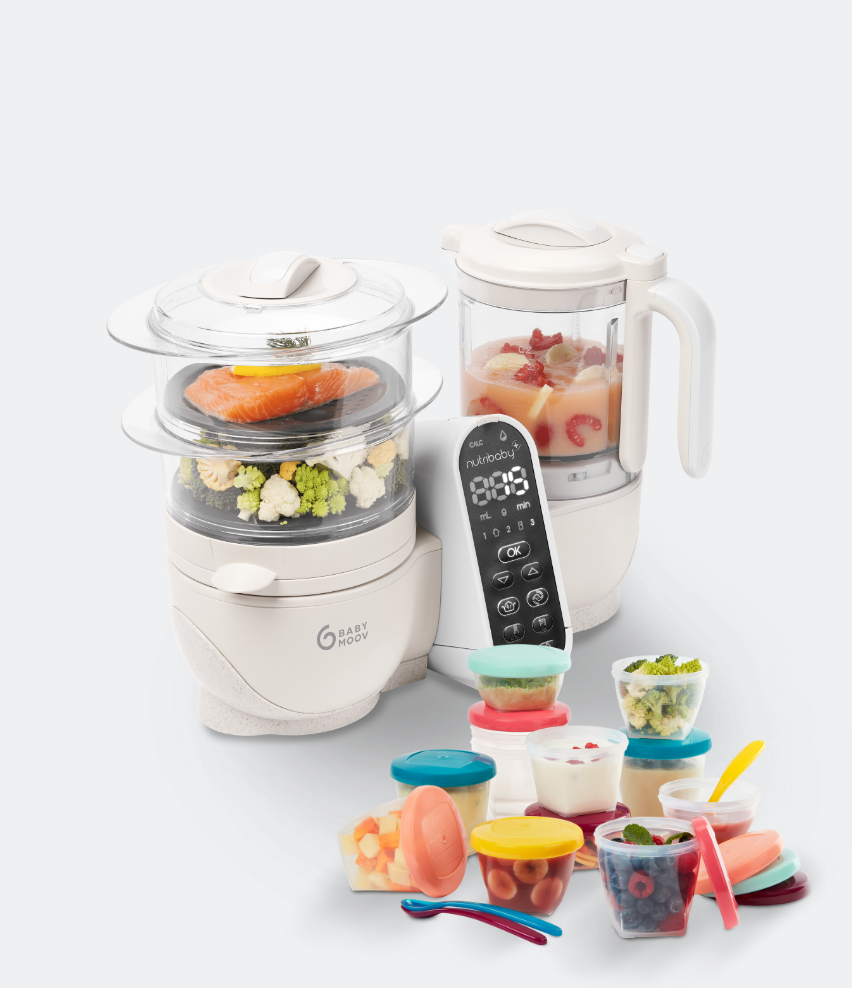 Description
The original 6in1 Nutribaby+ multifunction food prep maker for easy, varied and healthy meals for weaning your baby and beyond.
Nutribaby+ Grey is the multifunctional food prep maker including

steaming, blending, sterilising bottles and small accessories, reheating (food jars + baby bottles) and defrosting.


Nutribaby+ Grey includes

2 steam baskets

which enables you to cook a variety of foods at once: e.g vegetables, fish, meat, eggs, fruits etc


Nutribaby+ Grey has an easy to use central control panel which operates all 6 functionalities

(steaming , blending, sterilising, reheating and defrosting) by one button = one function. Hit the steamer button and set your desired steaming duration. For blending, hit the blender button and select your preferred blending speed (3 options: smooth, coarse or chunky.)


The ability to

steam cook and blend simultaneously with Nutribaby+

means you can easily prepare one ingredient as a soft finger food and also as a puree. Offering both purees and finger foods to baby from the early stages of weaning is a great way to get them physically experiencing their food in various textures and forms and for developing co-ordination, speech and healthy eating habits too.


Nutrient-packed cooking juices (after steaming) from the cooking vessel can be collected and added back in to blended foods to adjust the texture of your purees and to

ensure maximum nutrition is preserved for baby.



More efficiency, less energy consumption: Nutribaby food makers use 80% less energy versus cooking o the hob an using alternative blending devices* (calculation based on cooking 550g potatoes)
Tritan blender jug and steamer basket (BPA free) PP trays and lids (BPA free)
Wattage: Heating 230V / 500W and Blending: 230V / 3 speeds Power supply: Mains operated (adaptor supplied)
2.2L capacity: 1200ml steamer and 700ml blender
This product is rated 4.8 of 5.0 stars.
It has received 11 reviews.
Excellent baby blender / food maker
Very easy to use, great for baby weaning, love it
Excellent
100% recommend. Does everything perfectly.
Happy with babymoov device but
I m happy with device but never received a free gift as part of promotion
Hi there, thank you so much for your review. Please contact us on 07511 157068 and we can arrange for your free gift to be delivered if it hasn't already. Many thanks - Babymoov
Absolutely amazing
Love it so easy to use and looks very nice in my kitchen perfect for making baby food definitely recommend it
Best purchase ever had
I was never so pleased than ever to buy something on online.I used it since my baby was 6 months and still now when she is 16 months.It takes a bit longer time that is written on description but you'll get a way to find which way is best on you.I didn't want to give my baby fried, oily food so simply most of her food I make with this machine and it has been perfect and it's the best. I am just sad that I didn't buy the one with the 3 floors(XXL) and sad that I cannot buy it separately.