Description


Technical features
'Composition: phthalate-free PVC
Dimensions: 80 x 52 x 21 cm
Weight: 1.1 kg
Can be used from birth
Unique newborn support seat
**The Babymoov Aquadots inflatable bathtub can be used straight from birth thanks to its unique inflatable seat support insert. With this, baby is perfectly positioned, safe and comfortable for easy bathing. Please note: Baby should be under adult supervision when using Aquadots bathtub at all times.
Pretty and Practical
** Aquadots comes in a pretty light blue colourway with a speckled dots design all over. Easy to empty and clean with a built-in drain plug at the bottom of the tub. Its air check valve means it will not deflate.**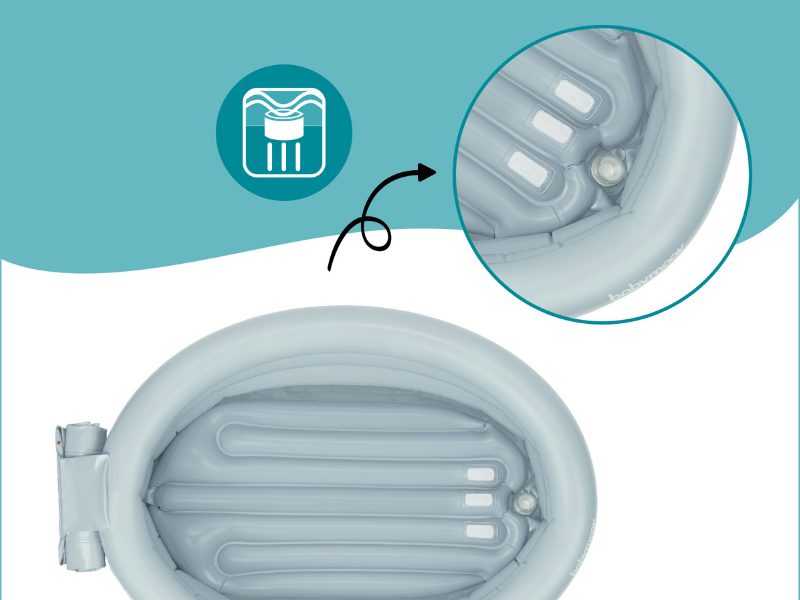 2in1 Design
Ideal for indoor or outdoor use, you can also use this inflatable tub as a mini paddling pool in the garden on holiday and at the beach!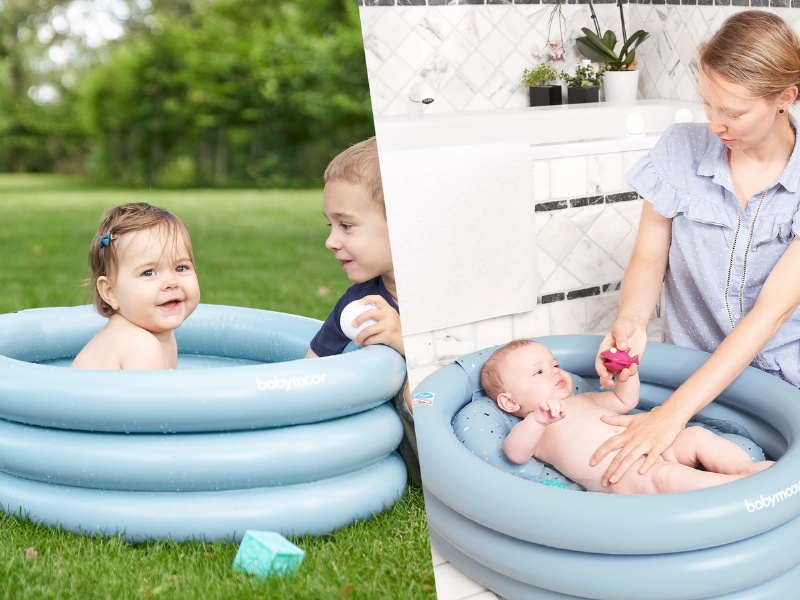 Makes bath time easier
When i decided to purchase this there were no reviews or ratings, so i was a bit worried. But it's perfect for my 3 months old baby. You could fill the tub a little bit so the baby doesn't get cold, or in my case i don't fill it because she moves a lot and turns on her belly. It totally safe. And can also be used for when they're a bit older since you can remove the transat.The only thing bothering me is that the scratch that attaches the transat to the bottom of the tub is not strong enough, so if i fill it with water it detaches, and the lower part of the transat floats, and because my baby is not heavy enough to keep it down, it's a little annoying so i don't fill it with water untill she gets heavy enough :)Great product though i totally recommend it.