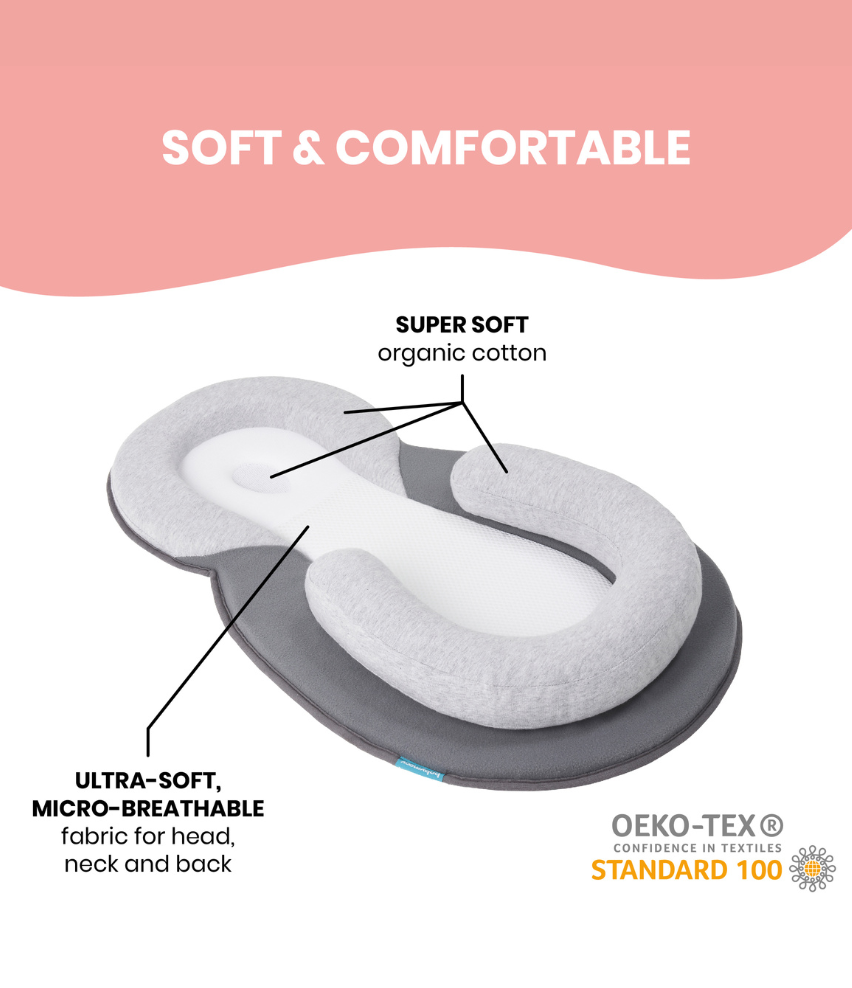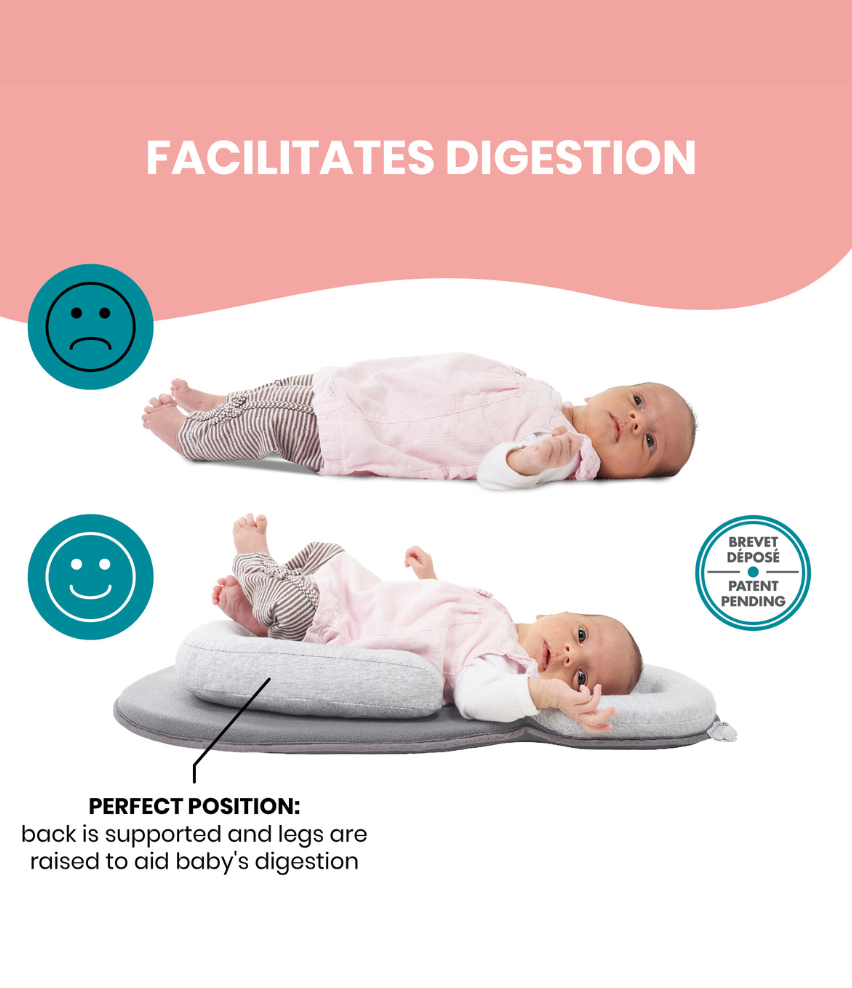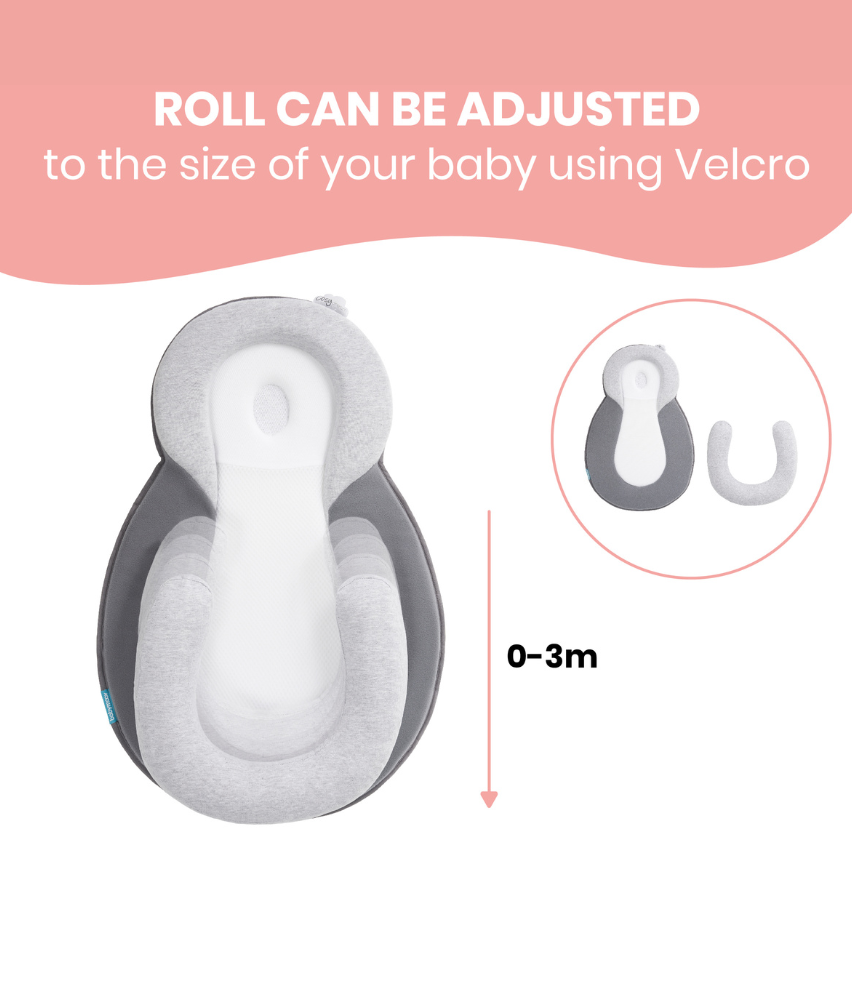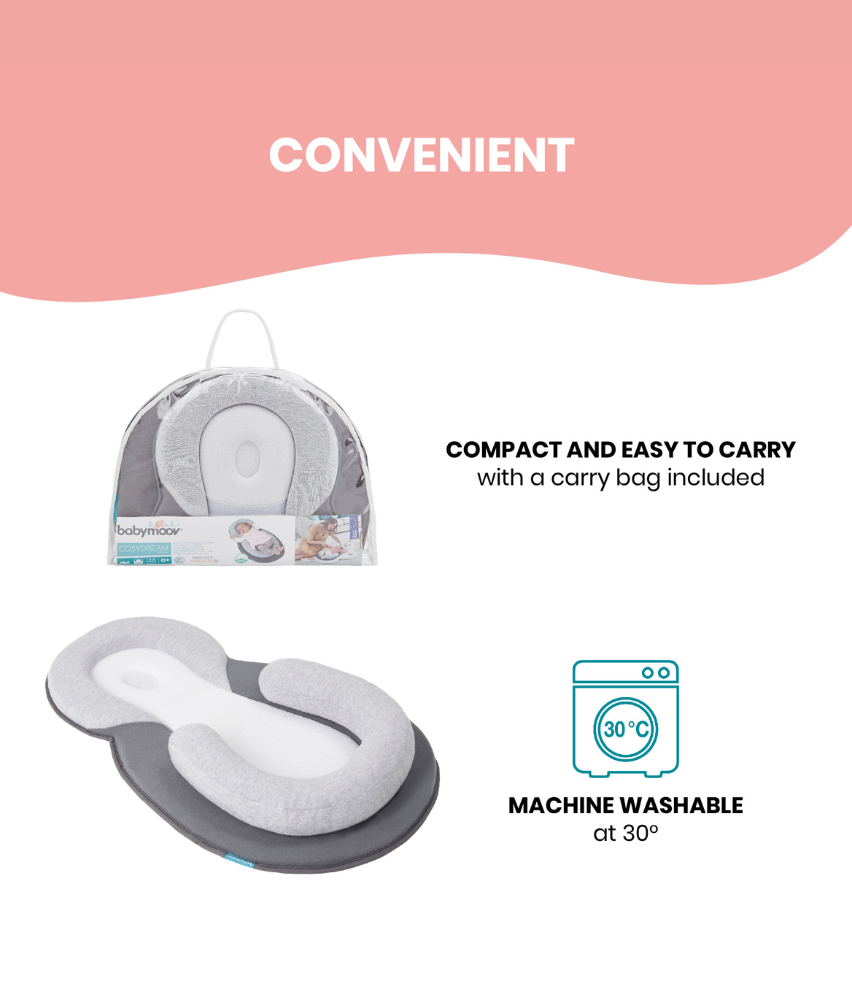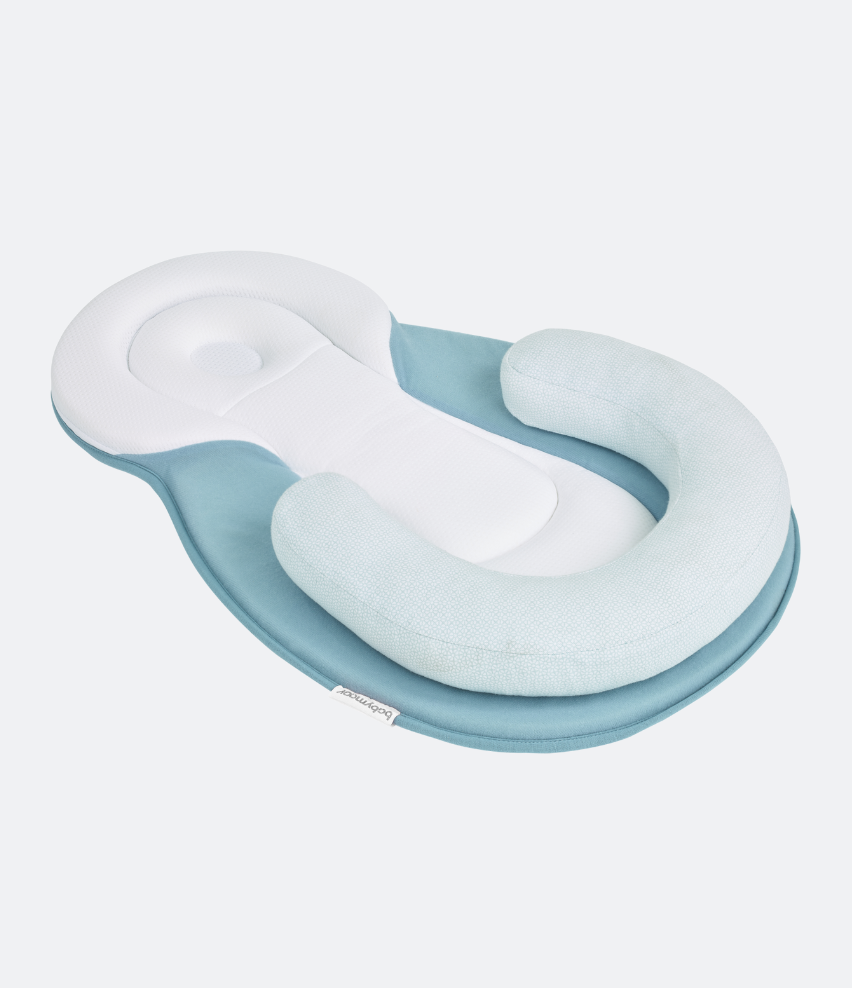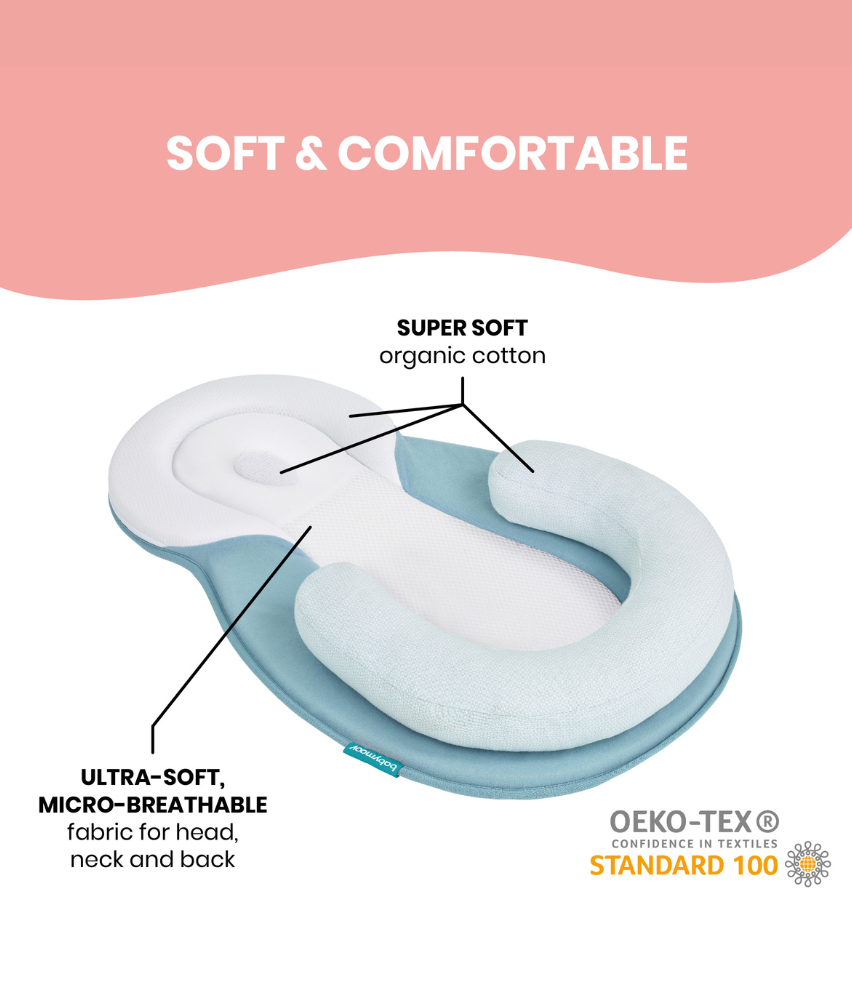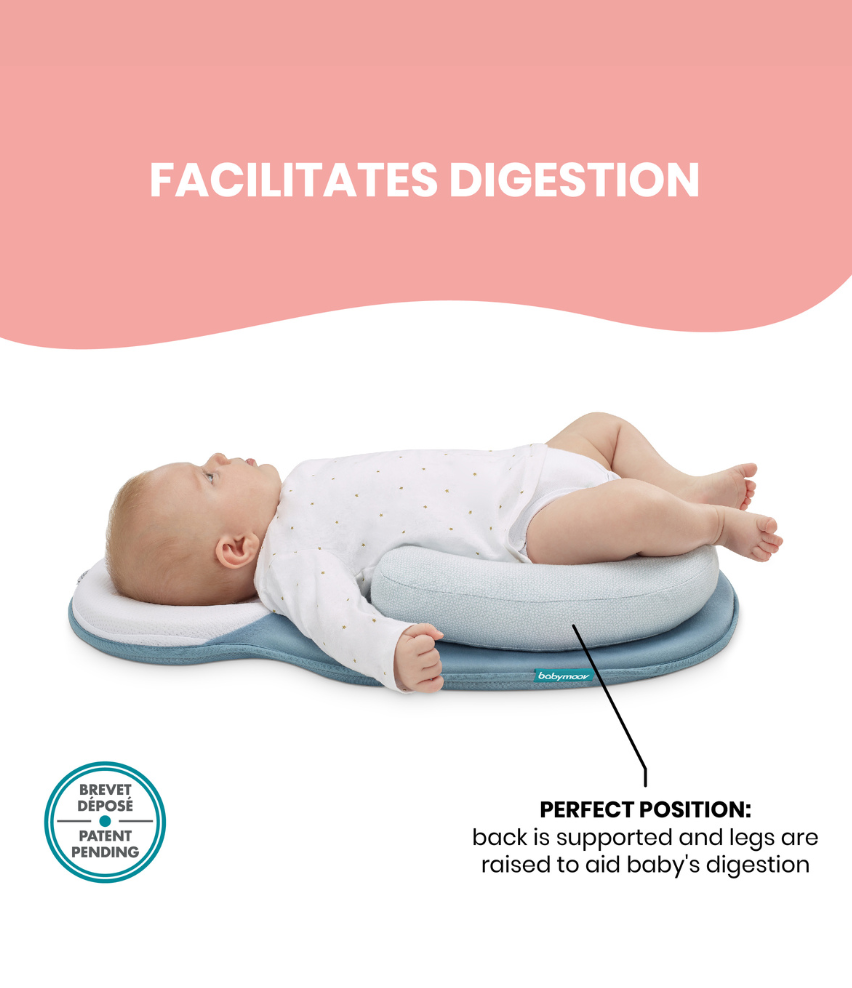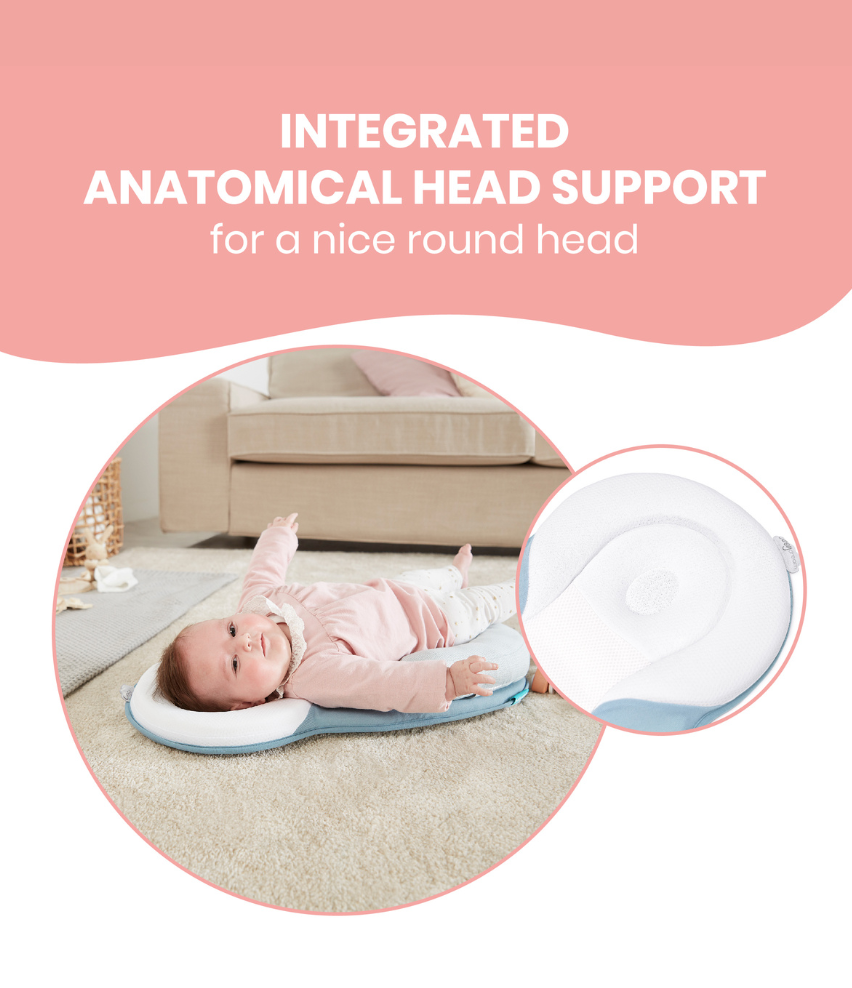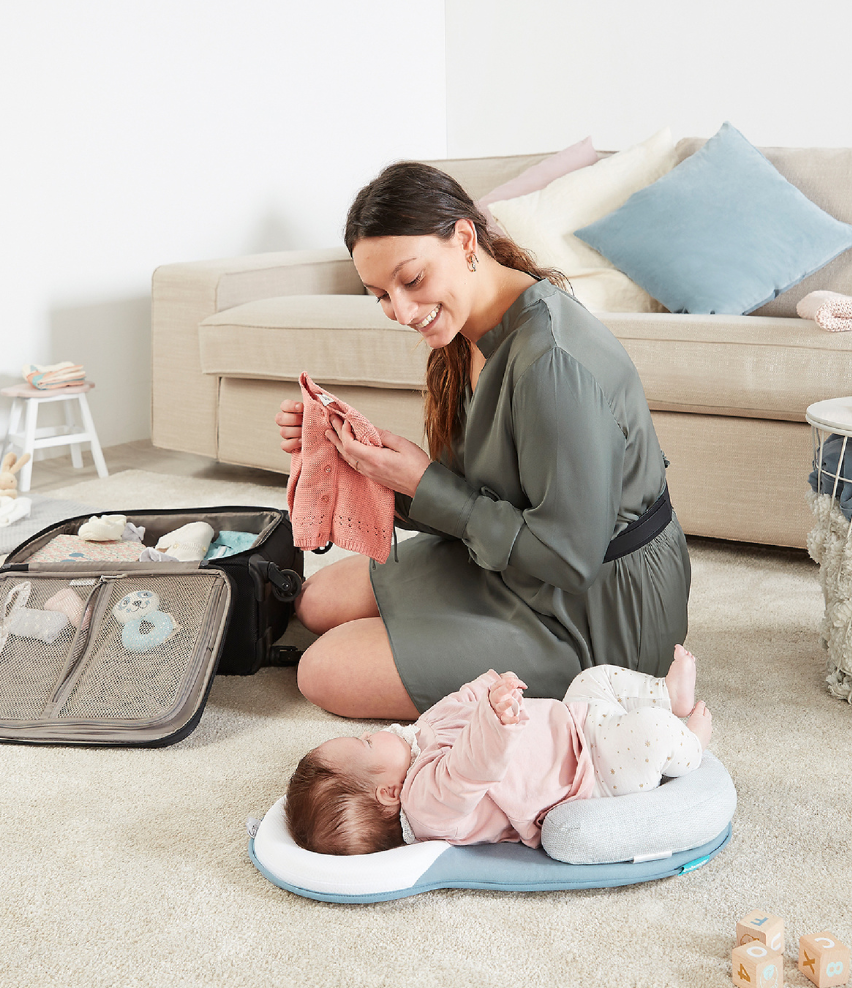 Sold outSave
Cosydream Newborn Lounger 0-3m Babymoov
Ref: A050406
---
Co-created with medical experts to relieve symptoms of colic, reflux and digestive discomfort
Breathable organic cotton super soft fabric
Expert-designed: Co-created with a French Paediatric Osteopath
Adjustable leg roll: Reduces symptoms of colic and reflux
Baby lounger for home and away: non-restrictive to soothe, settle + support
Built-in flat-head pillow: Promotes a well-rounded head and reduces the development of flat head syndrome.
Approved safe for supervised sleep until baby can roll over unaided
Delivery time 2-3 working days ♡ Free shipping when you spend £40. Returns possible within 14 days of purchase
Description
Baby Flat head solution to prevent Plagiocephaly
Co-created with a French Paediatric Osteopath Cosydream is the bestselling baby support recommended for use straight from birth and designed to help transition baby from the womb in their first 3 months.
Thanks to subtle supports in a non-restricting position, Cosydream's ultra-soft, breathable shell provides a reassuring space for baby – mimicking the security of being inside the womb.
Cosydream's built-in head pillow offers a subtle yet unique cushioning to baby's skull to combat plagiocephaly (flat head syndrome) and encourages the development of a well-rounded shape.
Non-restrictive baby colic and reflux solution
The leg support roll is detachable and adjustable as baby grows, which fractionally raises baby's legs in a more comfortable position. The elevation of the legs helps to prevent strain to the stomach muscles which can cause reflux. Cosydream also creates the ideal back position and discourages any strain on the stomach muscles that might occur if baby's legs were completely flat.
Materials: Outside – Cotton / Polyester, inside – 100% Polyurethane
In vidéo
Discover the Newborn Cosydream Lounger
This product is rated 4.9 of 5.0 stars.
It has received 71 reviews.
100% recommend for Colic/Reflux babies!
My little one suffers with reflux, colic and CMPA, and this has been a lifesaver for sleep! She's comfy and feels safe and I'm able to get much more sleep at night, I highly recommend xx
Colic gastroesophageal reflux
Used for my pre term baby. Highly recommend
I have not used the product as of yet.
Recommended by a friend, I have been told the product is very good and worth purchasing.
Babymoov head and body cushion
Got this for my 1 week old and very happy with the product. Baby likes to sleep on it and it seems to hold babies head in a good position while baby can move it's head around. Time will tell if her head shape benefits from it but for now it's a comfortable support for her to sleep on.
Very comfortable and holds baby in place
We bought this from a retailor and wanted another. Order wiht next day delivery in the blue colour. Baby loves it and enjoys sleeping in it. We use it in the cot, the bed and on the safe. It gentle holds the baby in place and stops him from rolling. Alos hte leg part is adjustable using velcro and can grow with the baby. great item.