Description

Technical features

Materials: Outside – Cotton / Polyester, inside – 100% Polyurethane
Dimensions: 58 x 38 x 8 cm
Washable at 30⁰
Flat head solution
Co-created with a French paediatric Osteopath Cosydream is the bestselling baby support recommended for use straight from birth and designed to help transition baby from the womb in their first 3 months.
Thanks to subtle supports in a non-restricting position, Cosydream's ultra-soft, breathable shell provides a reassuring space for baby – mimicking the security of being inside the womb.
Cosydream's built-in head pillow offers a subtle yet unique cushioning to baby's skull to combat plagiocephaly (flat head syndrome) and encourages the development of a desired rounded shape.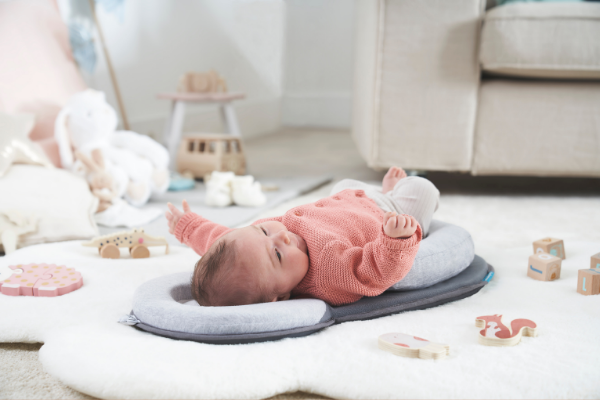 Colic and reflux solution
The leg support roll is detachable and adjustable as baby grows, which fractionally raises baby's legs in a more comfortable position. The elevation of the legs helps to prevent reflux while creating the ideal back position and discourages any strain on the stomach muscles that might occur if baby's legs were completely flat.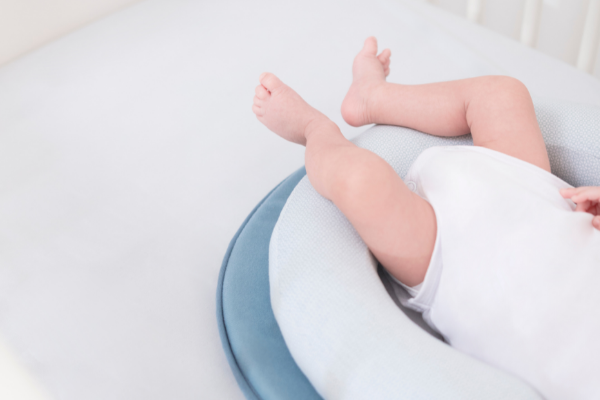 I have not used the product as of yet.
Recommended by a friend, I have been told the product is very good and worth purchasing.
Babymoov head and body cushion
Got this for my 1 week old and very happy with the product. Baby likes to sleep on it and it seems to hold babies head in a good position while baby can move it's head around. Time will tell if her head shape benefits from it but for now it's a comfortable support for her to sleep on.
Very comfortable and holds baby in place
We bought this from a retailor and wanted another. Order wiht next day delivery in the blue colour. Baby loves it and enjoys sleeping in it. We use it in the cot, the bed and on the safe. It gentle holds the baby in place and stops him from rolling. Alos hte leg part is adjustable using velcro and can grow with the baby. great item.
Game changer
This has been an absolute game changer for helping our baby sleep. She had absolutely awful reflux and trapped wind, and the adjustable bottom part lifts her legs and takes the pressure off her tummy. I'm not saying she now sleeps 8 hours a night, but she started sleeping in her next-to-me with this insert, which she didn't do before. It feels very safe, the bit near her head is very low, and there's enough space between her head and the outer part. I researched the brand before purchase, and found that a) they don't sell in the States (they were named as one of the baby nests responsible for SIDS cases there), and b) this brand/product has not been involved in a single SIDS case in the 5 years it's been on the market.Have recommended to several friends who also really rate it.
Sleep Little One
This certainly did the job, baby only a few days old and not giving any issues with sleeping generally but one of the first sleeps on using this she slept for nearly 10 hours even though only 4 days old!