Description

Technical features

Outer and lining: 100% cotton
Other: 100% polyester
Dimensions of baby carrier when folded: 18 x 14 x 38 cm
Weight: 0.4 kg
Care: Machine washable at 30°C


Get ready to enjoy all the cuddles
The Badabulle Ergonomic Carrier is the perfect hands-free solution for keeping baby close from birth or adapted for being out and about. The ergonomic design is perfectly adapted to support the safest 'wearing' position for your baby's development. The safest physiological position for baby ensures their knees are held above their bottom when in the carrier. Made with soft, breathable cushioned fabric, reinforced waist strap, and wide shoulder straps for even weight distribution. Carry in a front-facing or on your back depending on how long you're wearing baby, baby's weight and age. Easily adjustable, fasten baby into the Badabulle carrier single-handed.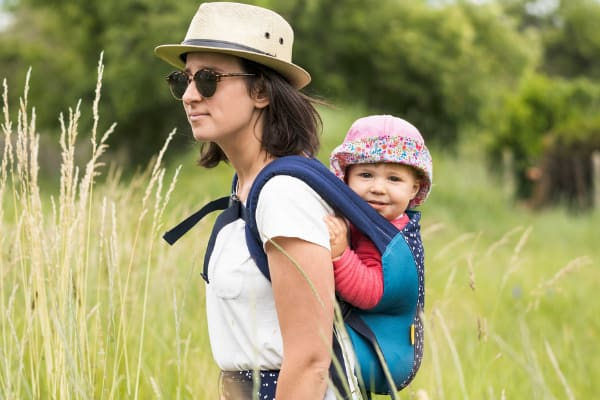 Why you will love it
ERGONOMIC: the Badabulle baby carrier is adapted to your baby's natural position and body shape.
EASY TO PUT ON: the clip-on straps are practical with intuitive adjustment.
COMFORTABLE: The wide straps are padded and the waist belt provides good support for the parents' back. The soft, supple and breathable materials mould to the position and movement of you and of your baby.
COMPACT: made from soft materials, the baby carrier can be folded and popped into your bag or suitcase!