Description

Technical features

Materials: Exterior 95% cotton, 5% elastane, Filling: PS 100% microballs
Dimensions: 60 x 30 x 12 cm
Machine washable at 40° advisable to optimise colours
Cover is machine washable at 60°
Mum&b Maternity Pillow offers the best support for mum-to-be
With an ergonomic peanut shape and soft micro-bead filling. It can also be used as a nursing pillow to support baby during breast and bottle feeding.
Use as a pregnancy pillow: Get comfy by using the Mum&b pillow to support your head and neck area, relieve your back while lying or seated, support the bump while lying on your side or raise your legs for better blood flow.
Use as a nursing pillow: Support baby's body on the pillow, perfectly suited to all nursing positions for breast and bottle feeding. Mum&b makes the experience more comfortable and relaxing for both Mum and baby, by protecting against harder surfaces like chairs. Easy to wash - perfect for any spillages.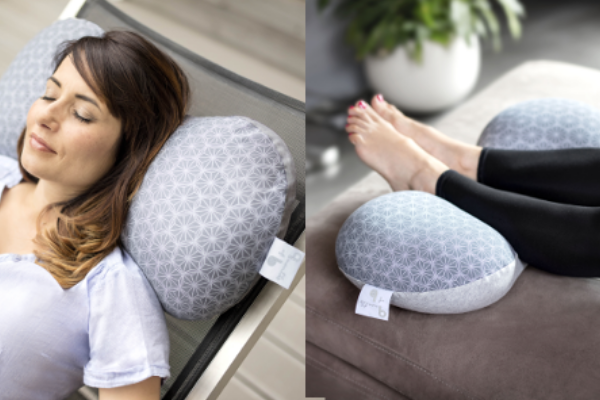 TOP TIP
In addition to the Mum&b Maternity Pillow, use the Dream Belt pregnancy sleeping aid (sold separately) for maximum comfort and support! The belt supports mums-to-be's bump during sleep, with memory foam and stretchy fabrics to mould around baby's changing shape. Also available as Dream Belt Fresh!
Lifetime warranty
Babymoov is committed to offering high quality and safe products, all certified by independent labs. To show our dedication to quality, we provide a lifetime warranty on all our products.