Description

Technical features

Materials: Microfibre and PVC
Dimensions: 25 x 20 x 8,5 cm
Compact, comprehensive kit of essential baby care accessories for home and travel.
The complete kit contains 9 everyday accessories to keep baby healthy and happy! The storage bag has inner and outer pockets, available in two colour designs.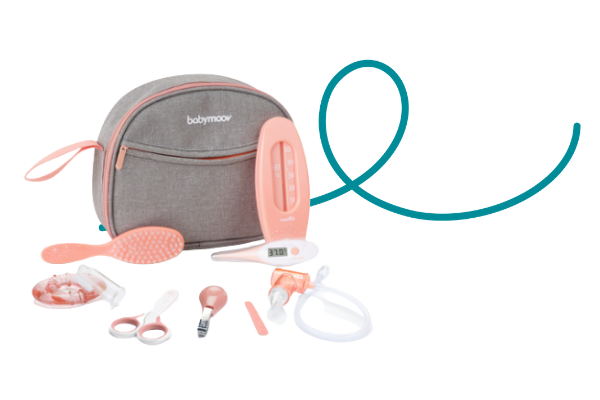 Perfect gift for others and yourself!
Lovely product with everything you'll need for a newborn. Perfect as a gift (or even for yourself). Love the quality of the items in the pouch, and the pouch itself. Colour, material, design, and the quality is faultless!I've packed it in my hospital bag as I'm sure I'll be clipping my little man's nails after he arrives.
Happy with this product
Lovely product, packaged well. Expected the quality of items to be a bit better for price but they are a lot nicer than anything else I've seen on the market and the bag is perfect for the hospital and travelling.
Very useful
Great tools... very useful especially the nose aspirator
Four Stars
Useful and good quality in general...